My bloggy friend is doing a fun Teacher linky!!! And I'm playing along, too :)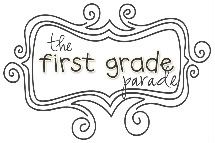 To start off... (sorry no pics the uploader still isnt working :( )
I am a first year first grade teacher in Nebraska.
I went to the University of Nebraska at Lincoln and received my bachelors in December 2009. GO BIG RED!
I recently bought a home and move in about 2 weeks... so excited! :)
I am the oldest of three girls. Im 24- yikes! My birthday was on January 30th so Im still not used to that number...
My family has 4 dogs- two labs and two tiny yorkies.
Want to know more... Just ask! Im an open book!
Q: What would you be doing if you weren't a teacher?
A: Right now, Id love to be a cheer coach. I cheered for 7+ years and still love every bit of it! When I get married and have children... I would love to eventually some day be a stay at home mom!
Q: What are your hobbies?
A: Ummm…its weird to say that teaching feels like a hobby sometimes! Working out, going to cheer competitions to watch my sis. Attending Church and Bible Study.
Q: When you were little, what did you want to be when you grew up?
A: I always said I wanted to be a teacher! I have dreamed of being a fourth grade teacher... however now- I could never see myself doing so!
Q: What are your guilty pleasures?
A: Starbucks, Baby Blue, Red Mango, The Bachelor, Biggest Loser, One Tree Hill, Pretty Little Liars!
Q: What is your biggest fear?!
A: Spiders! ICK... those things scare the crap out of me.
Q: When you're on vacation, where do you like to go?
A: I love to go anywhere warm! My favorite place however would have to be Atlantis- Nassau, Bahamas! ahhhh paradise on earth.
Q: What's the best advice you've ever received?
Q: What do you value most in others?
A: Honesty, Kindness and Loyalty!
Q: If you could have lunch with anyone in the world….living or dead…who would it be?
A: Jesus, and my college friends! And then I'd love to jump into the bloggy friends lunch with Babbling Abby, First Grade Parade and Fabulous in First!
Now tell us one random thing about yourself:
I won first place in the science fair in 8th grade! I am far from being a sciency person... it is prob my least favorite subject! haha...
Now it's time for YOU to join the party!!!! Here's what you need to do: Write a post titled "Meet The Teacher". Start with a brief "biography" and then copy & paste the Q&A {using your answers, of course!}